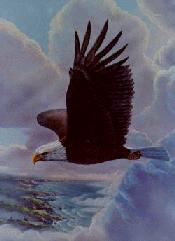 Small Mountain's Receipe Pages
Al's Home Made Jerky


Beef, venison or whatever kind of firm meat
(about 3/4 inch thick)

1 bottle liquid smoke
1 bottle soy sauce
1 can beer
1/2 tsp. black pepper
1 box round wooden toothpicks

Start by trimming off the fat, then cut the lean meat into strips about 5 to 7 inches long and 1/4 inch thick. Place the strips in a large bowl, with a cover and add the rest of the ingredients. Mix it all up, cover and refrigerate overnight.

Next day cover the bottom of the smoker (or oven) with tinfoil and raise the upper rack all the way.

Remove the meat from the marinade, insert a round wooden toothpick through each strip and hang it in the rack. Bake at 140 degrees (or lowest setting) for about 6 to 8 hours or until meat is dry but flexable. Let cool and store in sealable plastic bags. Don't worry, the kids can enjoy them as the alcohol evaporates while cooking......

~^~Small Mountain~^~

Capital Punishment Chile

2 lg Onions, finely chopped
8-10 Garlic cloves, chopped
4 lbs Extra lean chuck, flank or round steak
(coursly ground, chili grind)
2 lbs. Extra lean pork cut into small cubes
1 6 oz. can tomatoe sauce
2 10 1/2 oz. cans beef bouillion
2 12 oz. cans "Budweiser"
4 tbsp. ground cumin
1 tbsp. ground oregeno
2 tbsp. paprika
2 tbsp. MSG (salt)
1 tbsp. sugar
1 tbsp. mole powder
1 or 2 tbsp flaked or ground chili pepper (optional)
1 tbsp. masa flour

Brown meat in large skillet until fat is cooked off. Then transfer to an 8 qt. stock pot. Saute onions and garlic in remaining pan drippings until tender and then add to the meat. Add the spices and simmer 2 hours.

Mix masa flour with enough hot water to make a paste and add to the chili 30 minutes before serving for thickening.

Add 7 heaping tbsp. Sun Garden brand Texas Chili powder.